…and download your Complimentary copy of our "9 Great Accounting Tips for Small Business" eBook below!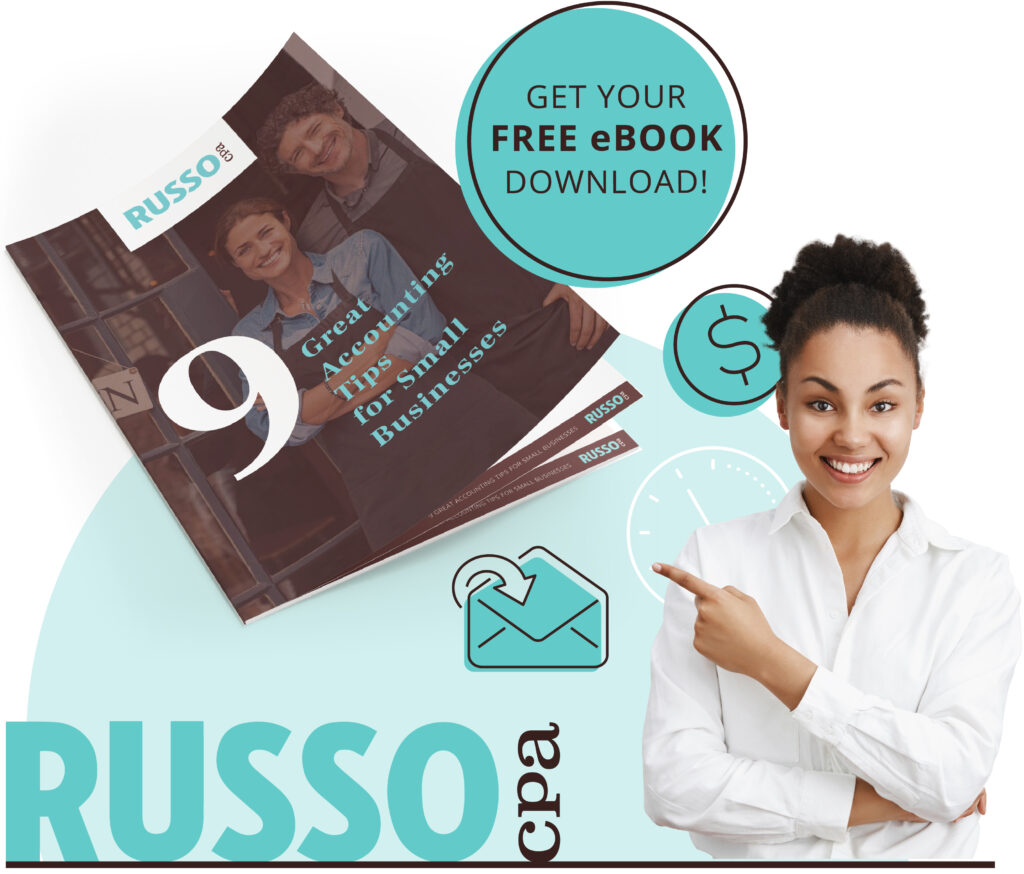 Run your business.
Don't run yourself into the ground.
To get your copy, please share your information in the form here. Once the form is complete, and add your email to our list each time we have even more advice, guidance to share!
IDENTIFY WAYS TO

Increase your bottom line & boost your profits


Save time while cutting your costs


Use tax law advantages & avoid costly errors
AND SO MUCH MORE!